Wisdom Teeth Videos
The content in the videos below on wisdom teeth and their removal are informative. However, be sure to explore, read, and review the various webpages on teethremoval.com in addition to watching the videos.
Video Provided by PBHS, Inc.
PBHS, Inc. also has the following informative multimedia presentation on wisdom teeth. Make sure you have the latest Flash player for it to work properly.
Video Provided by the American Association of Oral and Maxillofacial Surgeons (AAOMS)
Anesthesia: Safety and Comfort in the OMS Office
Note: I wrote a blog post about this video which I encourage you to read
http://blog.teethremoval.com/anesthesia-in-the-oral-and-maxillofacial-surgeons-office/
Videos Provided by H. Ryan Kazemi, DMD - Bethesda, Maryland, U.S. oral surgeon
The 'Wisdom' Behind Wisdom Teeth Extraction
Best treatment approach for extraction of wisdom teeth
Wisdom teeth pain, infection, or decay - Why third molars are extracted?
Wisdom Teeth Removal Videos
How a Wisdom Tooth is Removed from http://www.bupa.co.uk/health
This text will be replaced
Wisdom Tooth Extraction
Source: http://www.youtube.com/watch?v=rIgES73BbDQ
Videos of People After Wisdom Teeth Removal
Brother and Sister Dental Odyssey
Source: http://www.youtube.com/watch?v=NvEbJ-zMoNw
If you are looking for videos related to death after dental procedures go to the dental death videos page.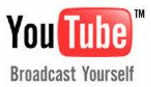 Some of the content provided by Youtube. Other content provided by Vimeo.